letr
A Contacts Management System – Product & Interaction Design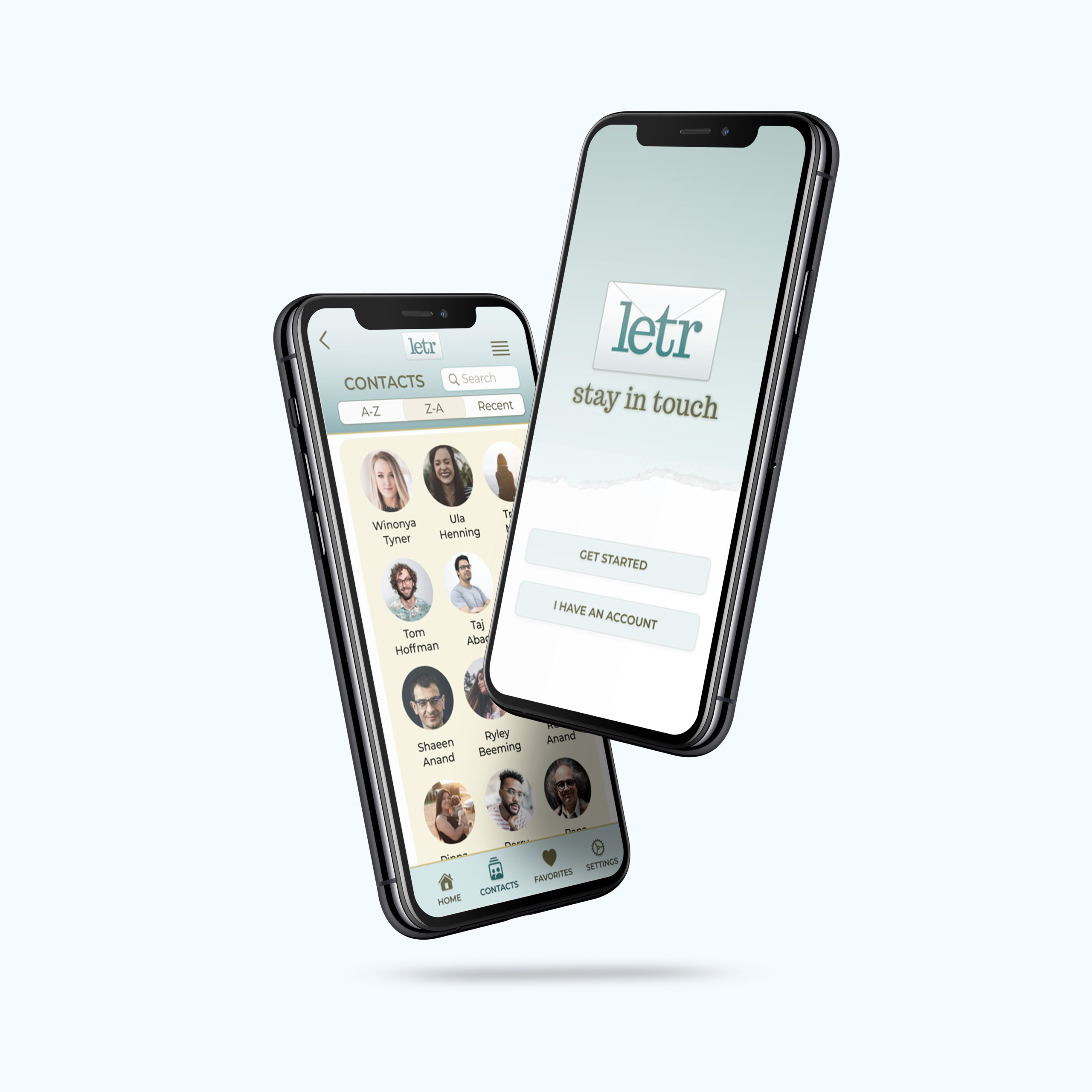 The processes of getting to a Hi-Fi Digital prototype wouldn't be possible without many rounds of Lo-Fi prototypes and preliminary paper sketches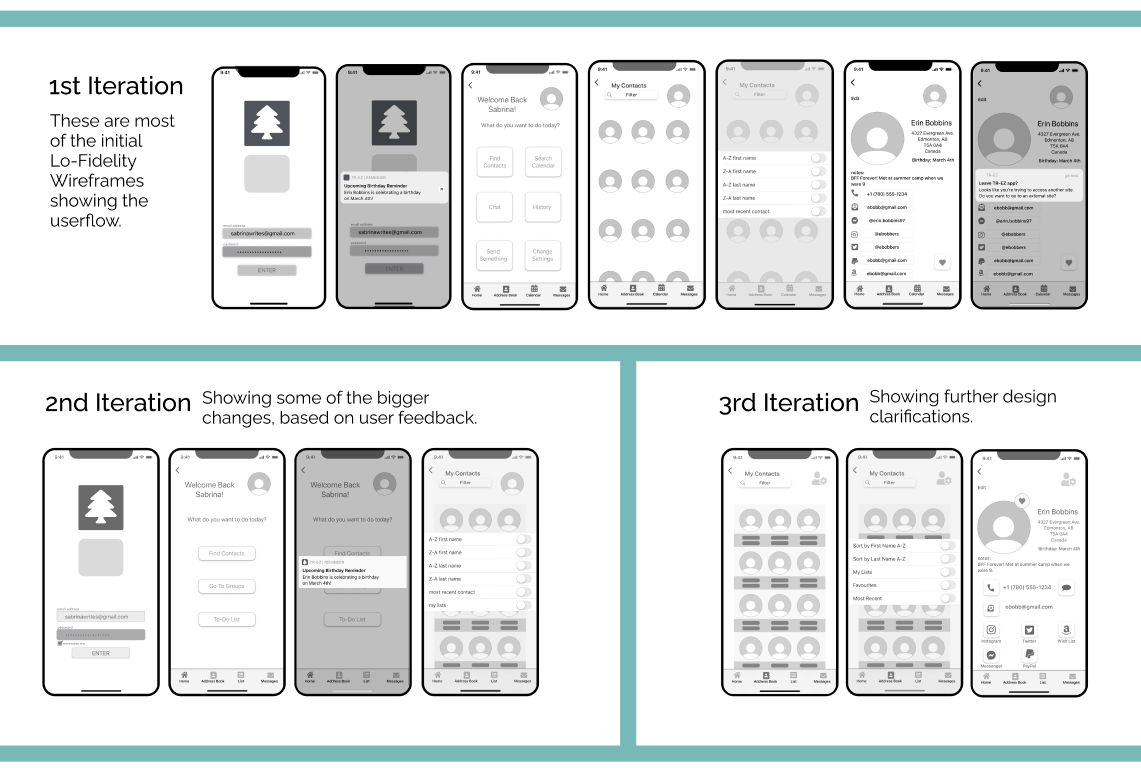 letr
LETR is a cloud-based Contacts Management app to stay in touch with those you actually want to.
It was created as a response to the social isolation we have been experiencing during the Pandemic.
By approaching this daunting problem space through the lens of Design Thinking I was able to design a meaningful digital solution.
LETR gives the user simple access to the people they want to stay connected to, in a way that is more purposeful than the social media scroll. It is designed for the everyday user with a very approachable user interface.
Log in to send your friend a quick message, or maybe make their day by sending them a pizza via UberEats. It also allows you to control exactly what information you want to share with your friends and to update it in a pinch.
LETR is the perfect way to stay in touch!
Check out the full UX Analysis Case Study HERE